Bil Weber featured on ConstructionDive.com "Dotted Line" Series
Gaston Electrical Principal Bill Weber was recently featured in ConstructionDive.com's Dotted Line Series. In his discussion with writer Kim Slowey, Bill comments on best practices for project communication, planning, manpower, and materials.
From the article: Weber said Gaston project teams meet weekly to review the workforce needs on every job, a process that lets them prepare enough in advance so that they can avoid shortages. "The worst thing in construction," he said, "is to get to a point where you haven't planned in advance and have a need to fill but don't have any means of meeting that need."
Click here to access the article.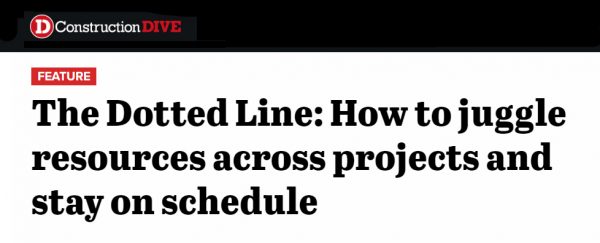 Gaston Electrical