Gaston attends Wentworth Institute of Technology multipurpose academic building groundbreaking
On June 21, 2017, Gaston Electrical attended a groundbreaking ceremony for Wentworth Institute of Technology's new academic building for engineering, innovation, and the sciences. The event was co-hosted by Wentworth and general contractor Gilbane. Once completed, the 75,000 SF facility will represent the first academic construction for the campus in 45 years.
To learn more about the project, click here.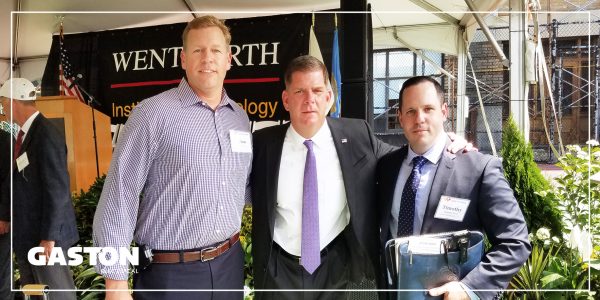 Gaston Electrical