John Buckley Shares Insight On Building Systems And Improvements In The Wake Of Covid-19
Recently, John "Buck" Buckley , Gaston Service Division Manager, spoke with Boston Business Journal Real Estate Editor Catherine Carlock about the steps that building owners and managers are taking to make facilities safer, more attractive to tenants, and ready for increased energy requirements. Topics included the importance of ample lab space in the Boston and Cambridge markets as well as the financial hurdles involved with office to lab conversions.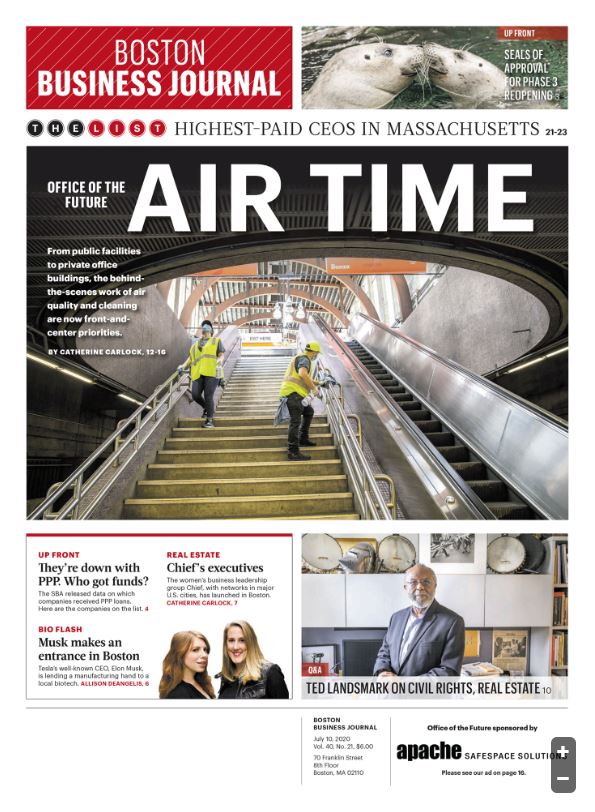 The article also includes valuable insight on air quality and cleaning processes within buildings from industry leading companies such as Skanska, ABM Industries, Aircuity, HqO, and Analogue Studio.
Below is an excerpt from the story featuring Buck's discussion. The full BBJ / Catherine Carlock article can be read by clicking here.
HIGHER ENERGY USE
Some hospitals and health-care facilities are already planning to improve their facilities systems in the wake of the coronavirus pandemic, said John Buckley, service division manager with Norwood-based electrical contractor Gaston Electrical Co. Inc. Whether that extends to the commercial office side remains to be seen.
Converting an office building into something that can handle life-science type systems is neither easy nor cheap, Buckley said. The facilities would go from basic infrastructure — cooling, heating, hot water, and data for computers — to running continual power, installing emergency generators so the power never goes out, and upgrading ventilation and exhaust systems.
"It's mammoth, on the mechanical side, when you got to a life-science type operation as opposed to an office building," Buckley said. "It's a lot of design, and it's expensive."
Some area landlords have converted a floor or two to life-science standards, versus an entire building, which Buckley said there could be more of in the future.