#HelpForHouston – Gaston to run Diapers & Wipes Drive for the people of Houston
On Wednesday, August 30th and Thursday, August 31st (from 12pm-1pm), Gaston Electrical will be running a Diapers & Wipes Drive in support of the City of Boston's #HelpForHouston effort. We're accepting unopened packages of baby diapers and/or baby wipes at our Norwood Office – 85 Morse Street. Thanks!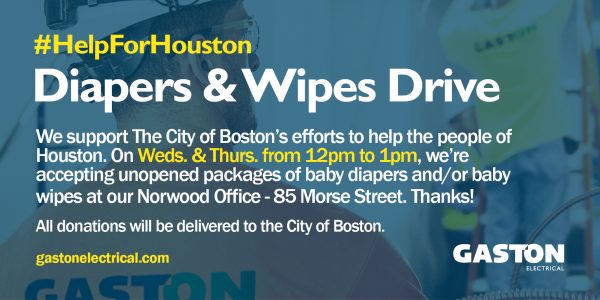 All donations will be delivered to the City of Boston.