New Hires / Healey featured in Boston Real Estate Times
Boston Real Estate Times recently featured the news of Steve Healey's addition to the Gaston Electrical Team.
From the feature: "We are excited to have someone of Steve's experience and knowledge joining our team," commented Walter Volpe, Chief Estimator at Gaston Electrical. "He is a highly-skilled estimator who is very familiar with the scale and complexity of the projects we are undertaking. Steve will add valuable depth to our department to meet the demanding construction and development pace of an active New England market."
Read more here.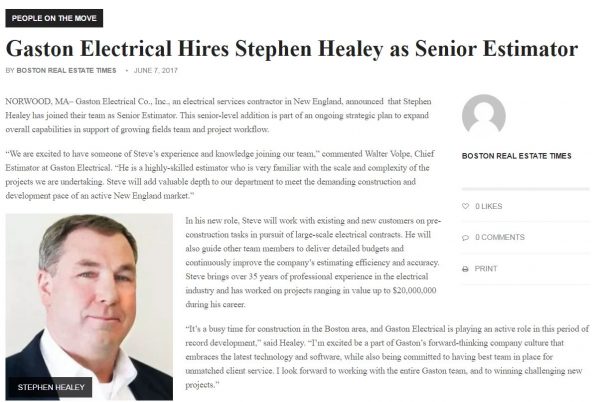 Gaston Electrical