New Video Highlights Coordination And Prefabricated Load Centers At Quincy Residential Tower Project
"Continuous Improvement" is one of our four core values at Gaston Electrical. More than just words, we try to put them into practice daily. This particular core value takes special attention and effort however – as it requires all of us to think outside the box, question the way we (as a company and industry) have always done things, then develop innovative solutions to meet our goals.
Creative problem solving won't be found as a daily responsibility in most electrical job postings, but in today's competitive construction market, it is essential. Our electricians, project managers, and prefabrication team members are continually solving problems and developing innovative solutions.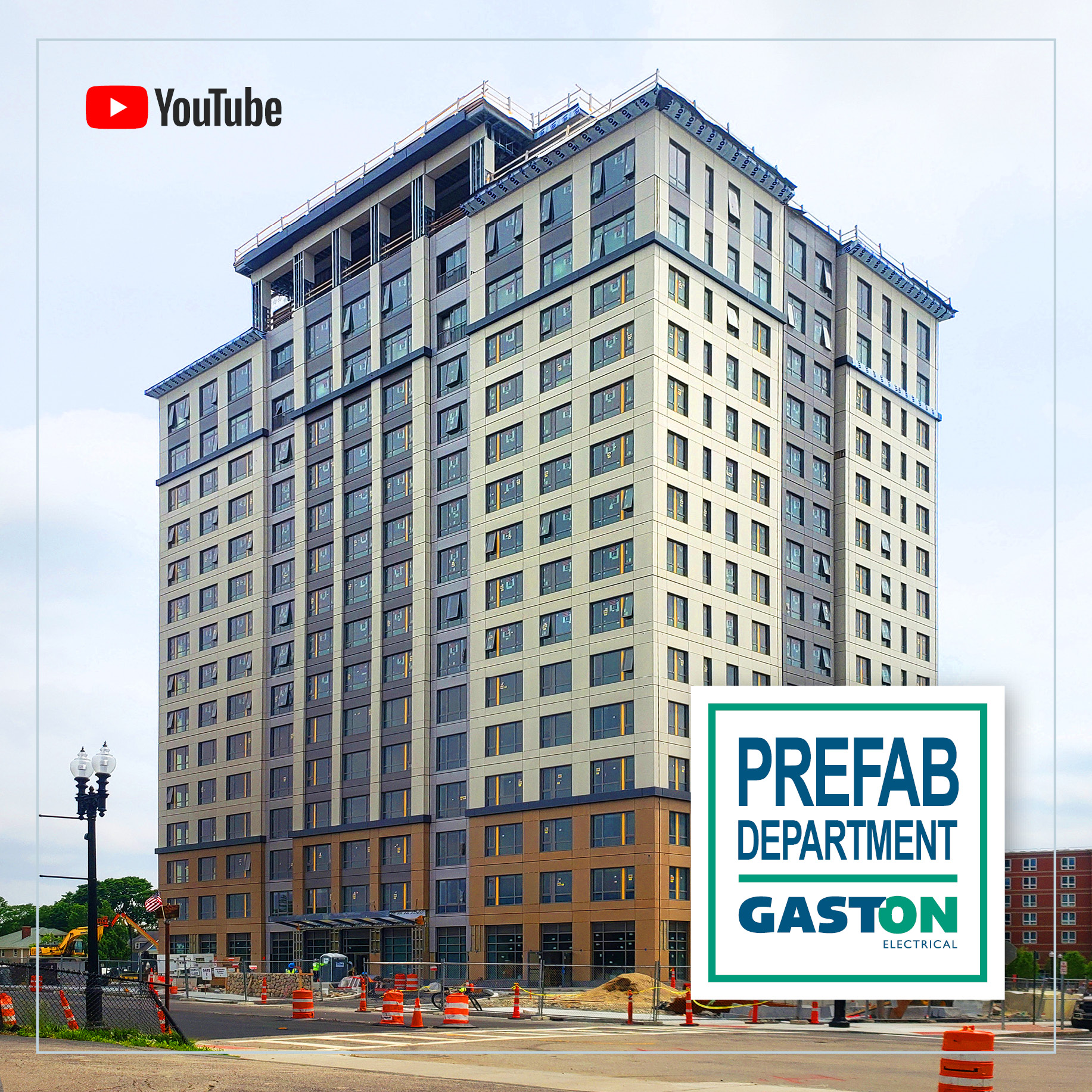 They are highly-skilled at identifying opportunities for greater efficiency and increased safety, then putting plans into practice – all the while coordinating, adapting, and communicating across multiple departments (and with our clients) to ensure success.
Once such example is the successful collaboration between Project Manager Adam Stanieich , General Foreman Jim Ferris, Project Superintendent Mike Martinelli, and the Prefabrication Department Manager DJ Murray at our One Chestnut Place residential tower project in Quincy, MA.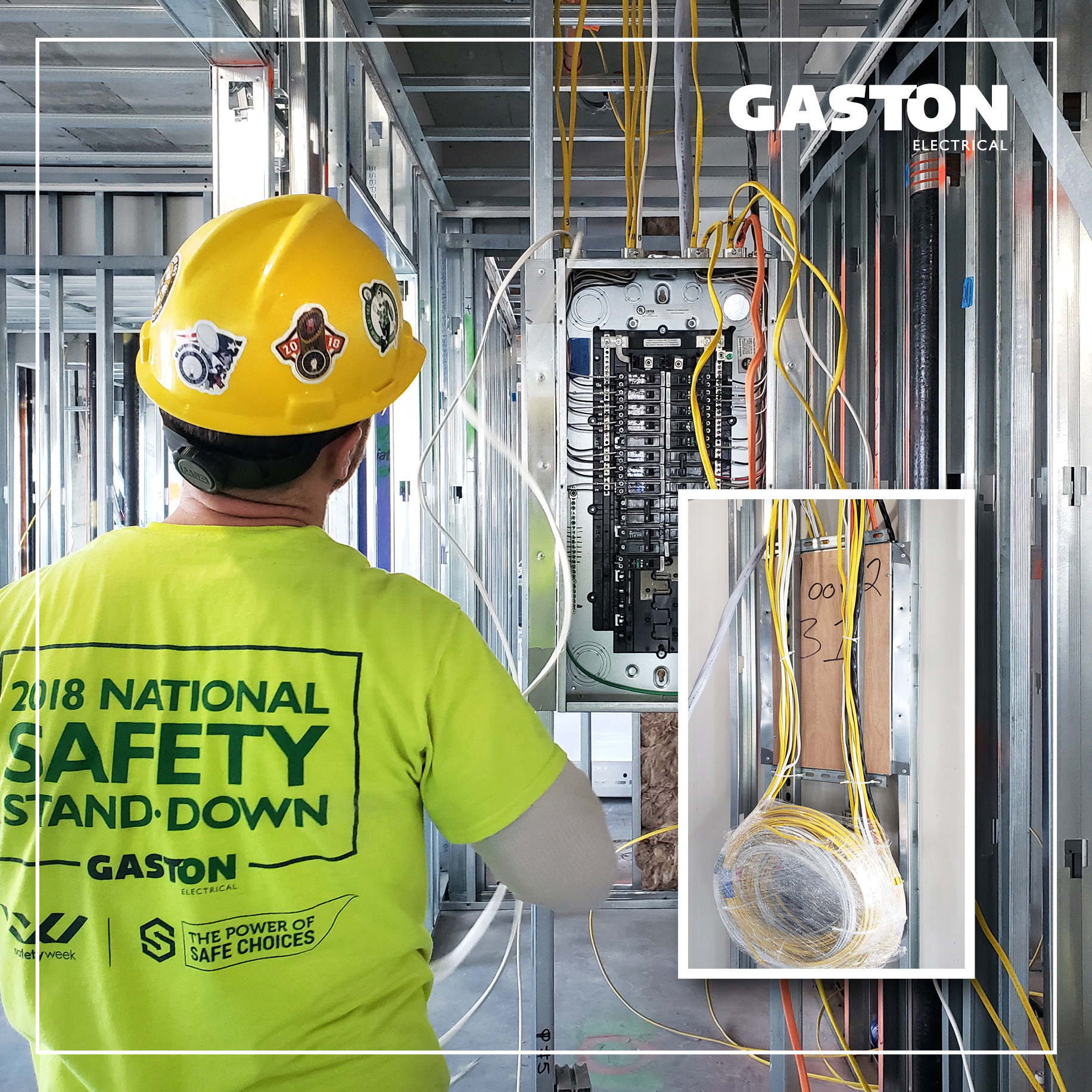 For this 140-room, 18 story apartment tower project, the team worked together to identify prefabrication opportunities at the outset – resulting in the creation of prefabricated load centers which could be assembled in our 15,000 SF shop and delivered to the jobsite, and wheeled into place per our schedule.
Please click here to view the video of this successful load center installation process and learn more about our prefabrication services.