Gaston Team Participates In Annual "Women In Construction Week" For Third Consecutive Year
For the third consecutive year, The Gaston Team took an active role in Women In Construction Week activities across Boston and Cambridge. Spearheaded once again by Human Resources Director Nina Radzim, Women and Men from Gaston joined clients, project partners and industry groups at multiple events from March 1st – 7th.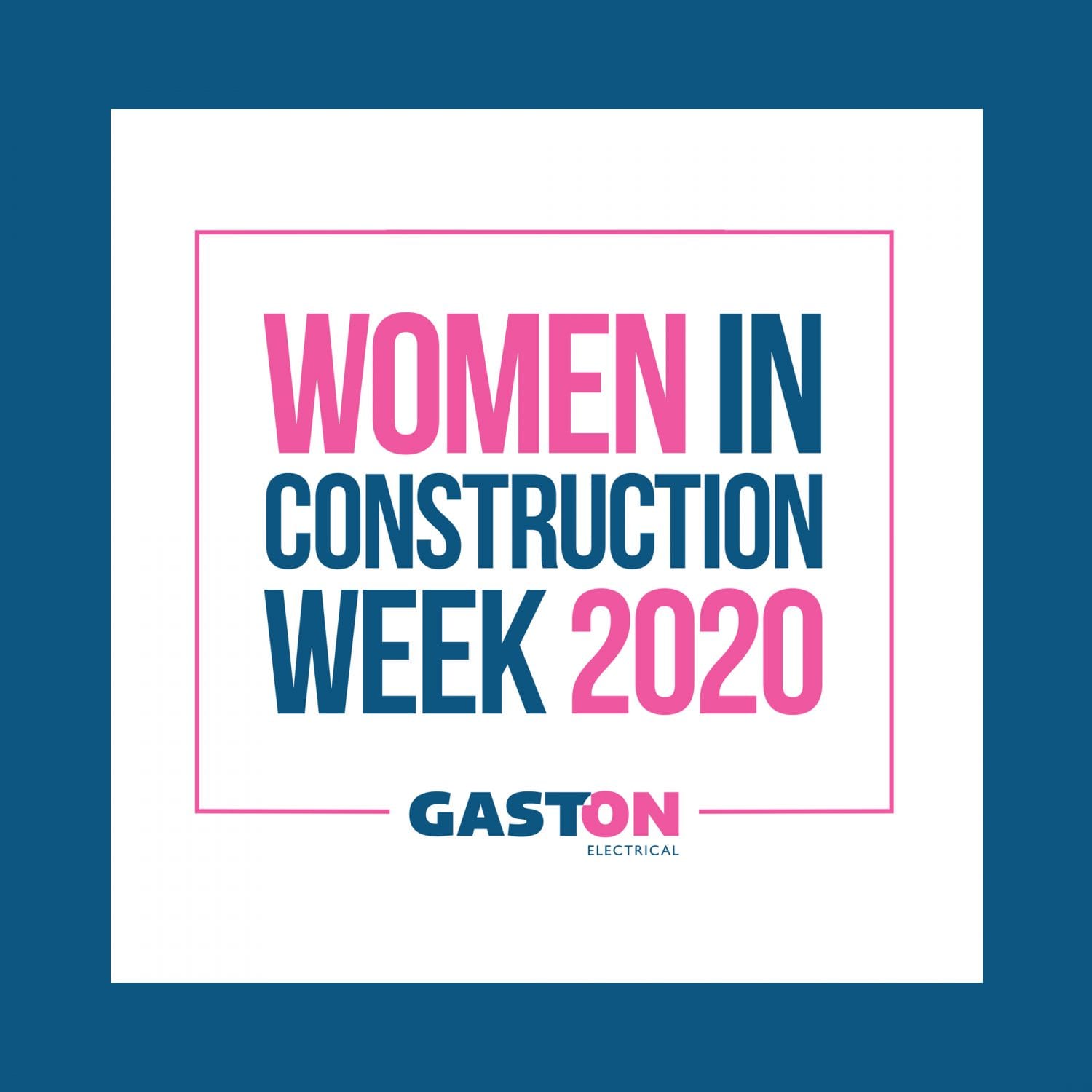 This year, we kicked off the week with an office breakfast to recognize the important role of Women In Construction – and at our office in particular! In the photo below – Cidalia, Christine, Megan, Lindsay, Selene, Nina, Kim, and Karen pause to mark the occasion.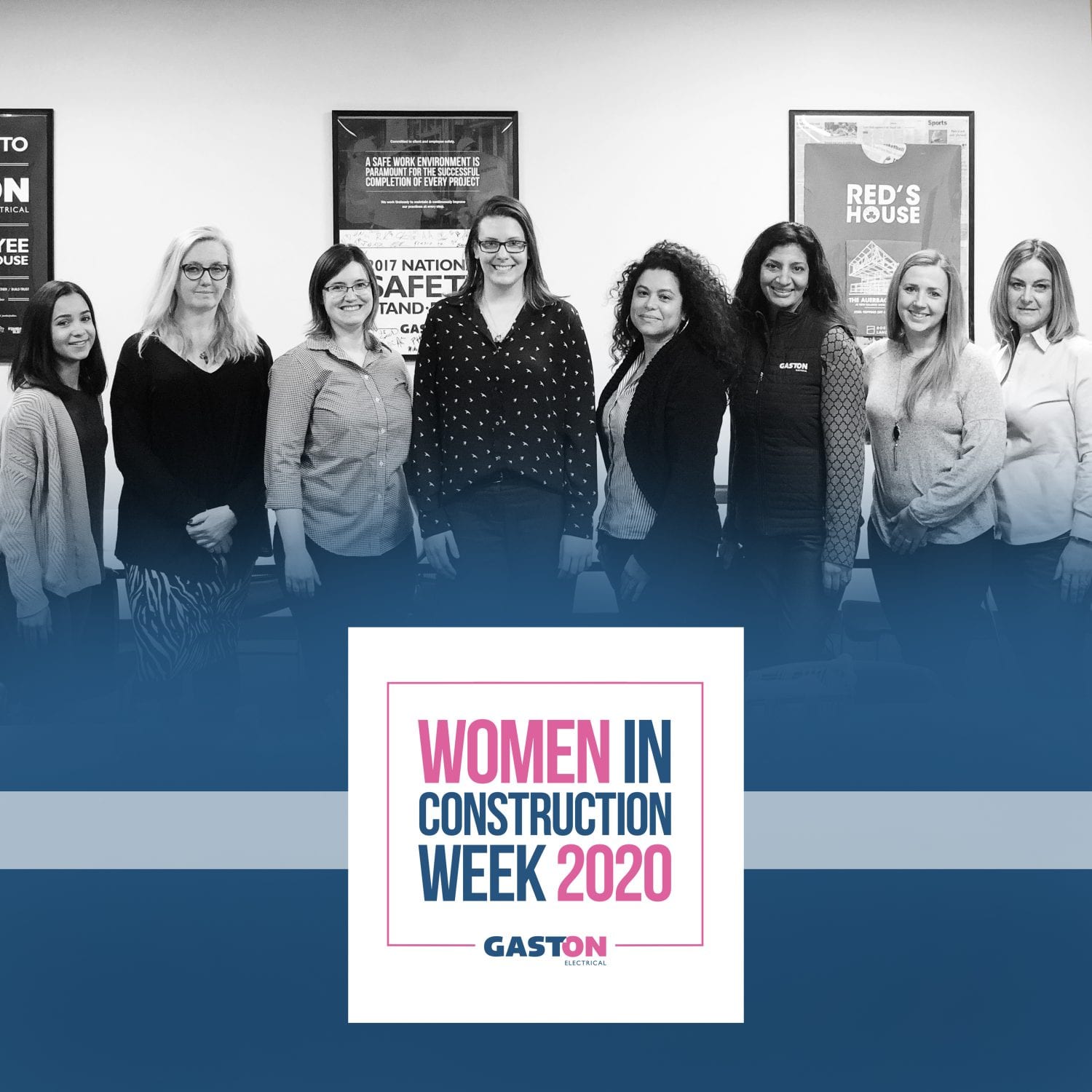 As the week continued, we visited with our friends at Siena Construction in Cambridge for a panel discussion on Workplace Diversity and Inclusion. Nina was joined by Gaston Principals Bill Weber and Mike Weber.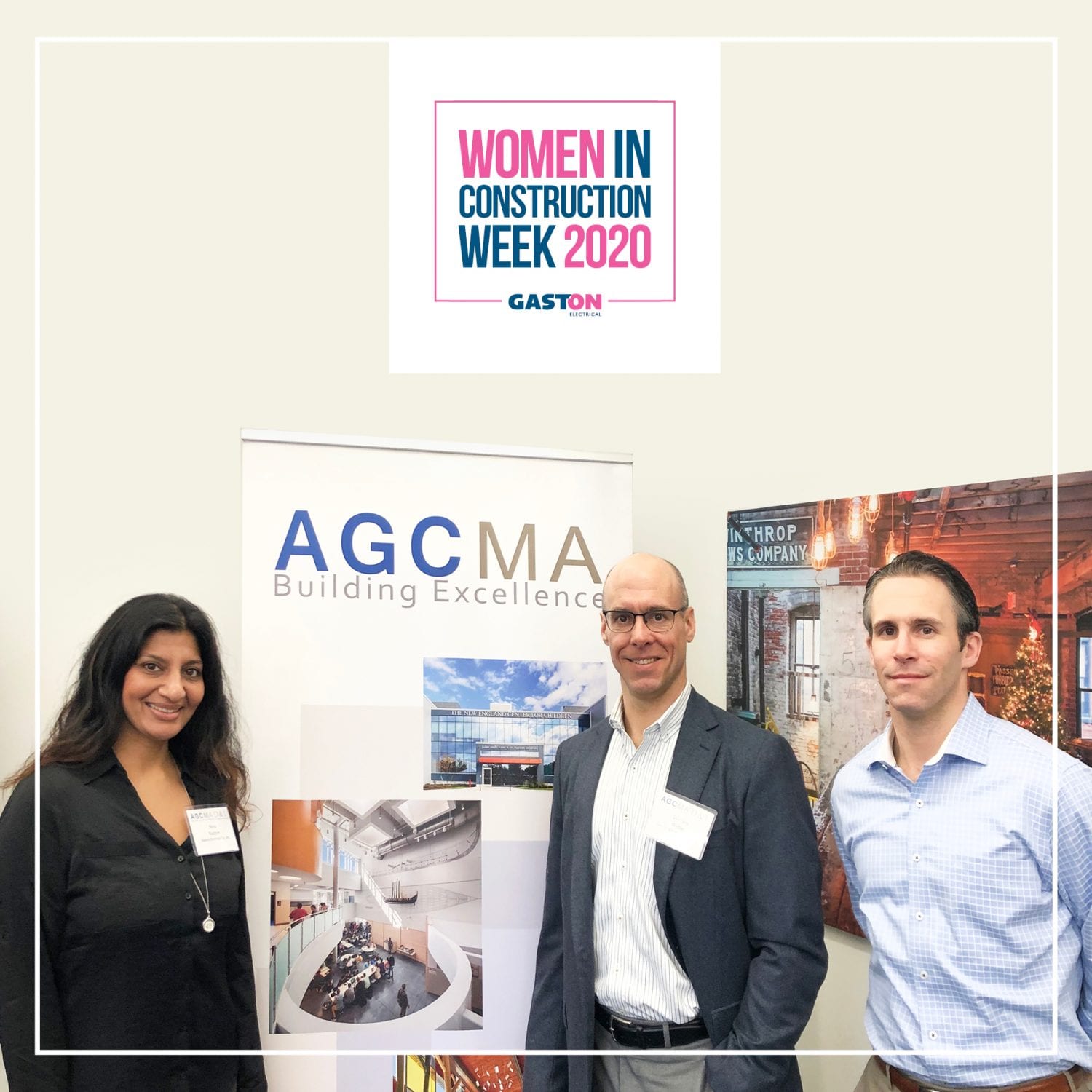 The highlight of the week was The Inspire Awards hosted by The Associated General Contractors (AGC) of Massachusetts and their Boston Women In Construction (BWiC) Subgroup. The Annual event was started two years ago to spotlight the important contribution of Women in the Boston Construction Market. This year, Marianne Monte of Shawmut Design & Construction joined Massachusetts Lieutenant Governor Karyn Polito to honor the award winners in front of a packed room of our 250 guests. Notably – Gaston's own Megan Dempsey (Field Apprentice) was nominated for Rising Star and Nina Radzim was nominated for Emerging Leader – Great Job Ladies!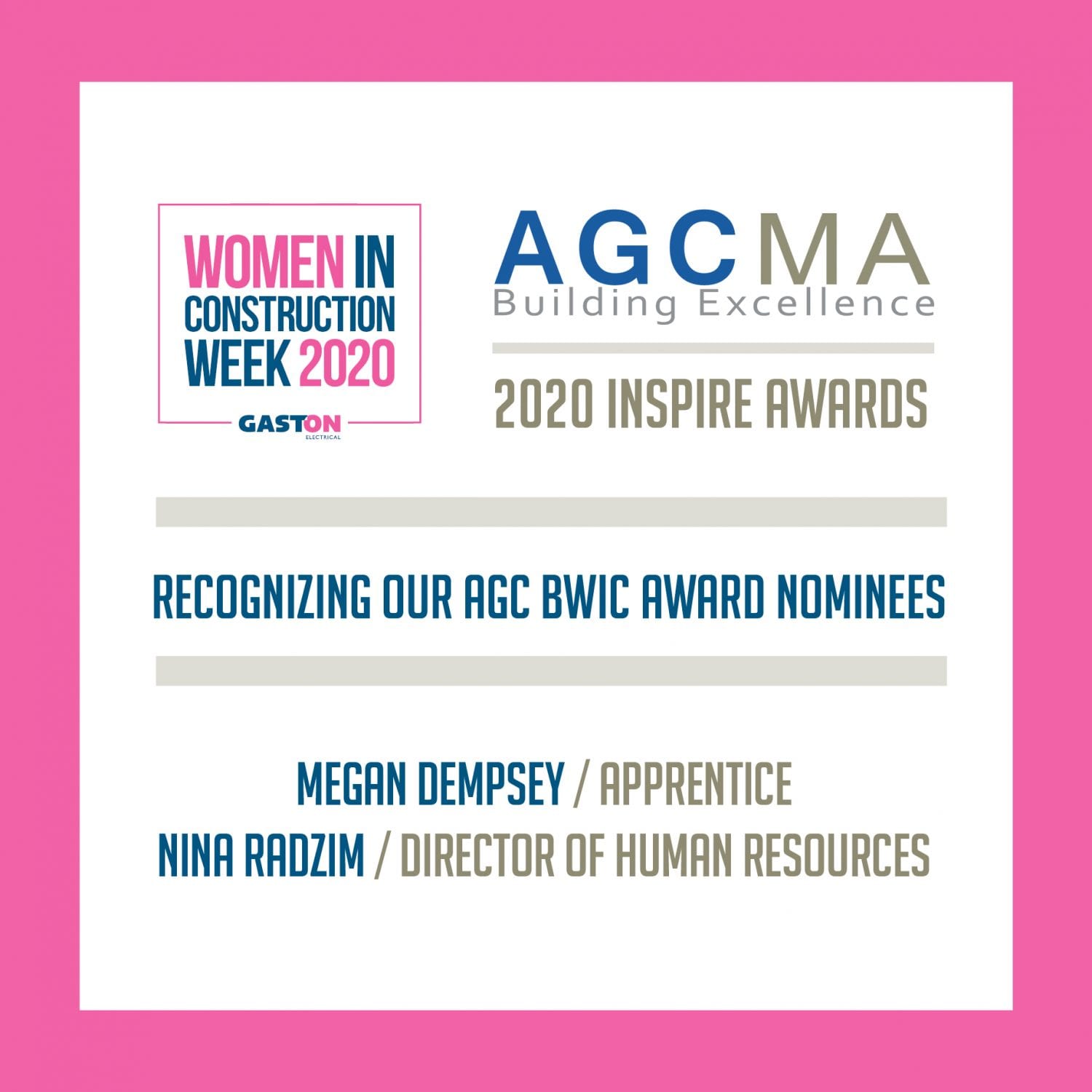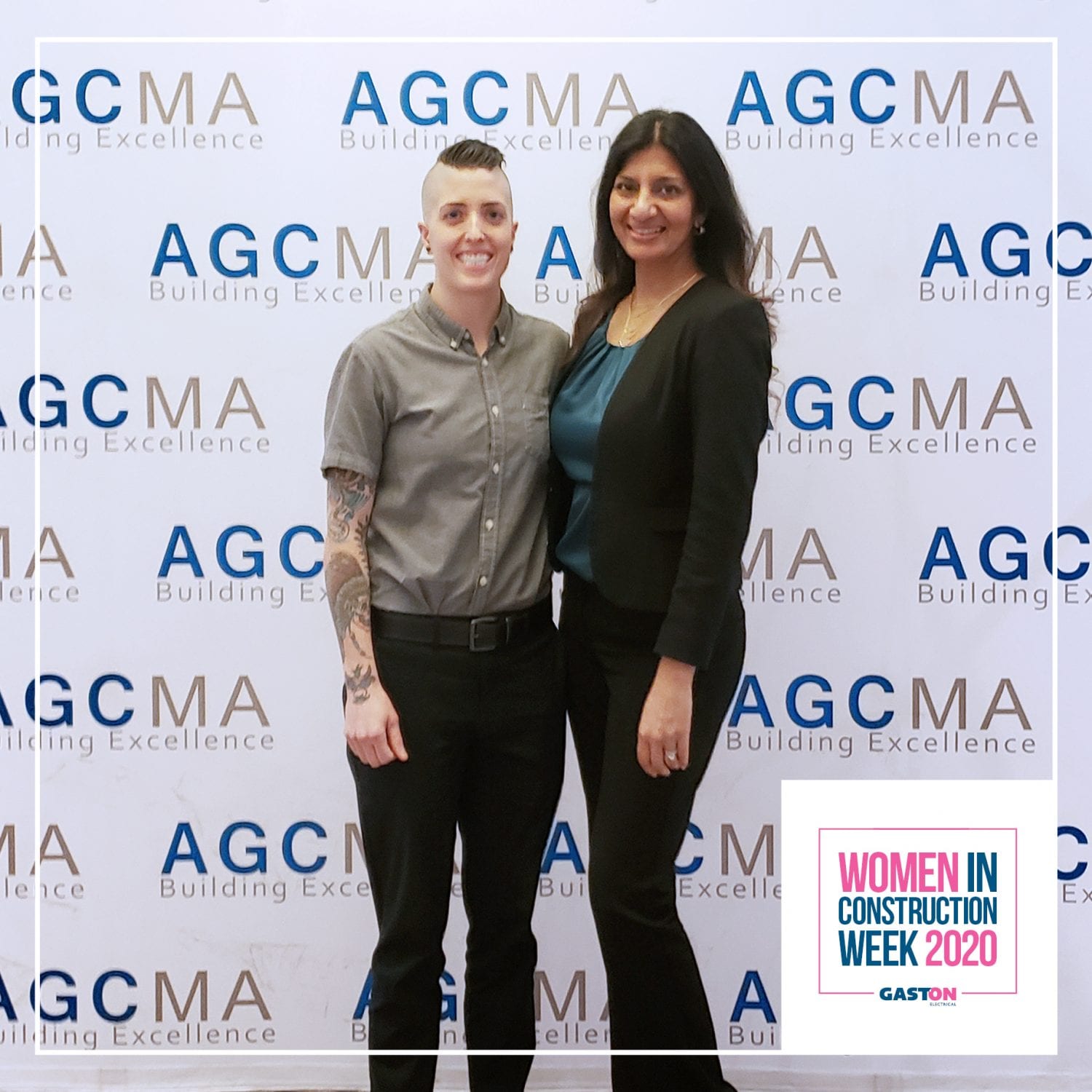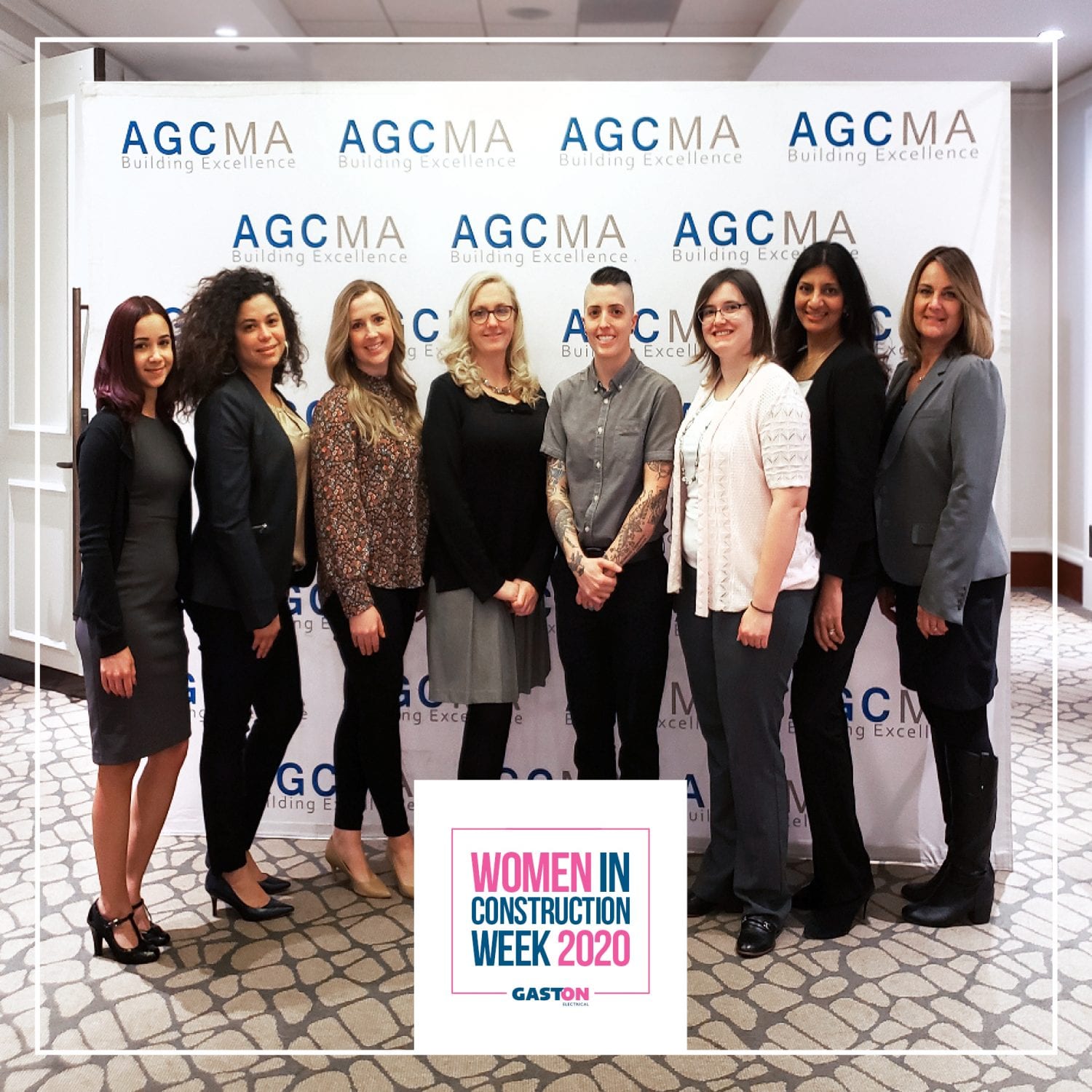 We look forward to supporting Women In Construction Week and The AGC of Massachusetts Inspire Awards again in 2021.