Gaston Wins 2018 NECA National Project Excellence Award
On Monday, October 1st Gaston Principals Bill and Mike Weber joined other leading Electrical Contractors on stage to be recognized at the 2018 NECA National Project Excellence Award Ceremony – part of the 2018 NECA Annual Convention in Philadelphia.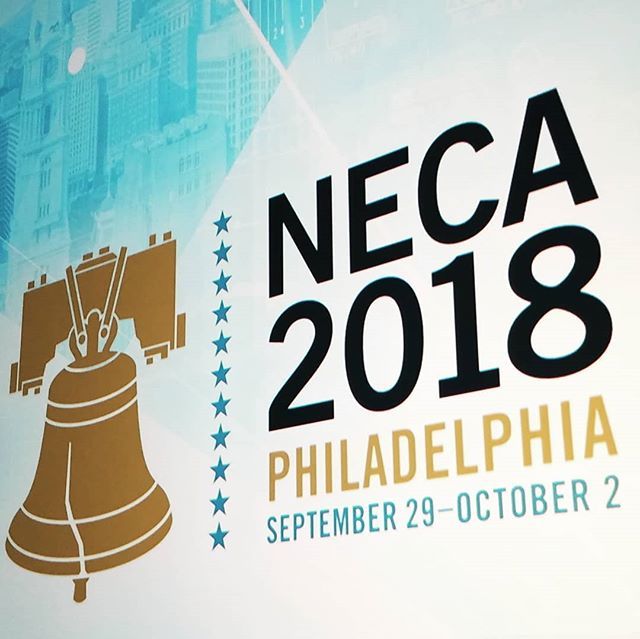 Per the NECA website:
The NECA Project Excellence Awards were created in 2017 to acknowledge the most highly skilled electrical contractors in the country. Companies are recognized for their commitment, professionalism and ingenuity in delivering an electrical project across 11 different market sectors.
"After our successful launch last year, it's exciting to showcase another group of projects that are worthy of NECA's 2018 Project Excellence Awards," NECA CEO John M. Grau said. "They represent the best of our industry."
The award ceremony showcases the exceptional work performed by member-contractors throughout the country, and was created to recognize companies for their outstanding commitment, professionalism, and ingenuity in delivering electrical projects across 11 different market sectors.
"Only projects completed in 2017 were considered. Judges took into account aesthetics, application, difficulty, innovation and originality," said Mir Mustafa, NECA Executive Director of Business Development.

"The contractors responsible for this year's remarkable projects demonstrated impressive skill and an undeniable passion for excellence," Mustafa said. "NECA is proud to honor them and their work."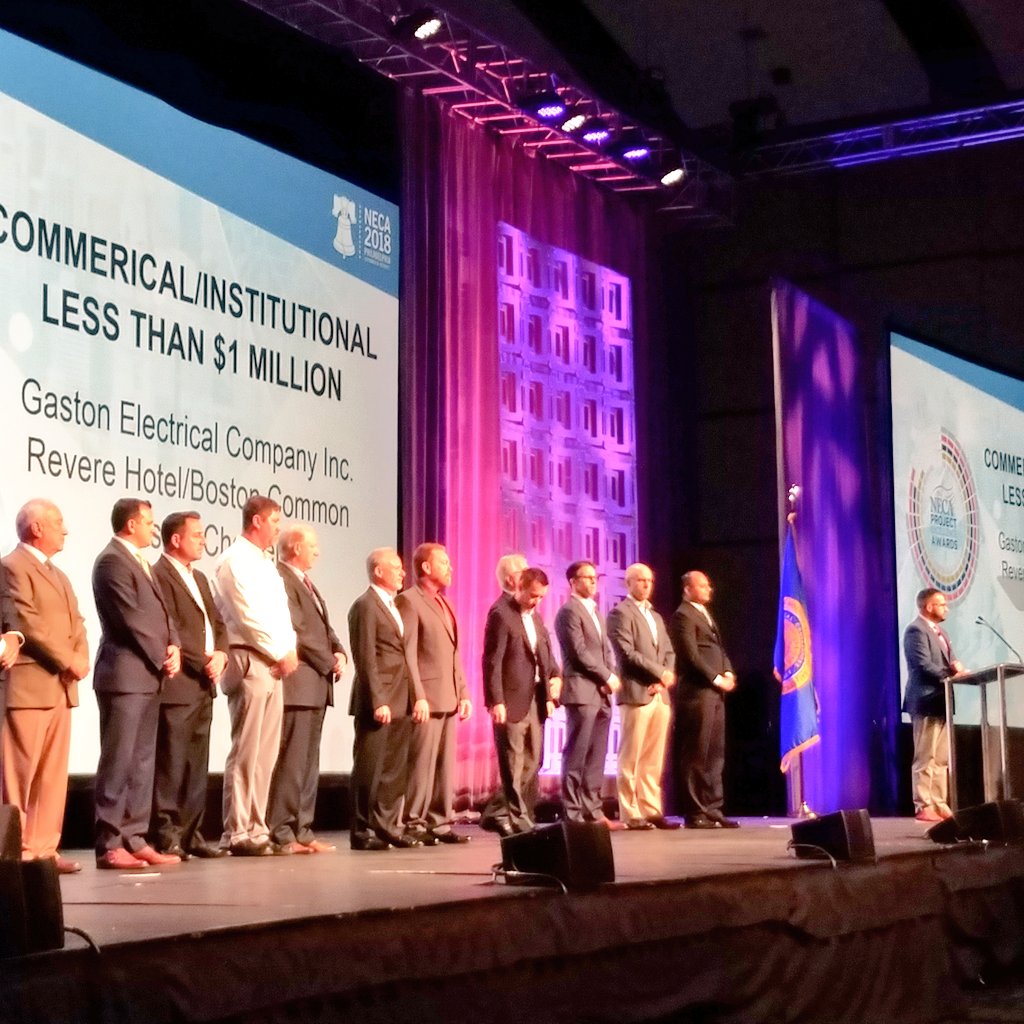 Gaston was recognized in the "Commercial / Institutional Under $1 Million Category " for work that was completed at The Revere Hotel Boston. Th Revere Hotel Boston is a premier Hotel in Boston's Back Bay neighborhood. With the recently completed upgrades to the lobby, bar/restaurant, an function spaces, the hotel has solidified its place as a top destination for travelers, business professionals, and theater-goers – as it is just stps from Boston's busy Theatre District.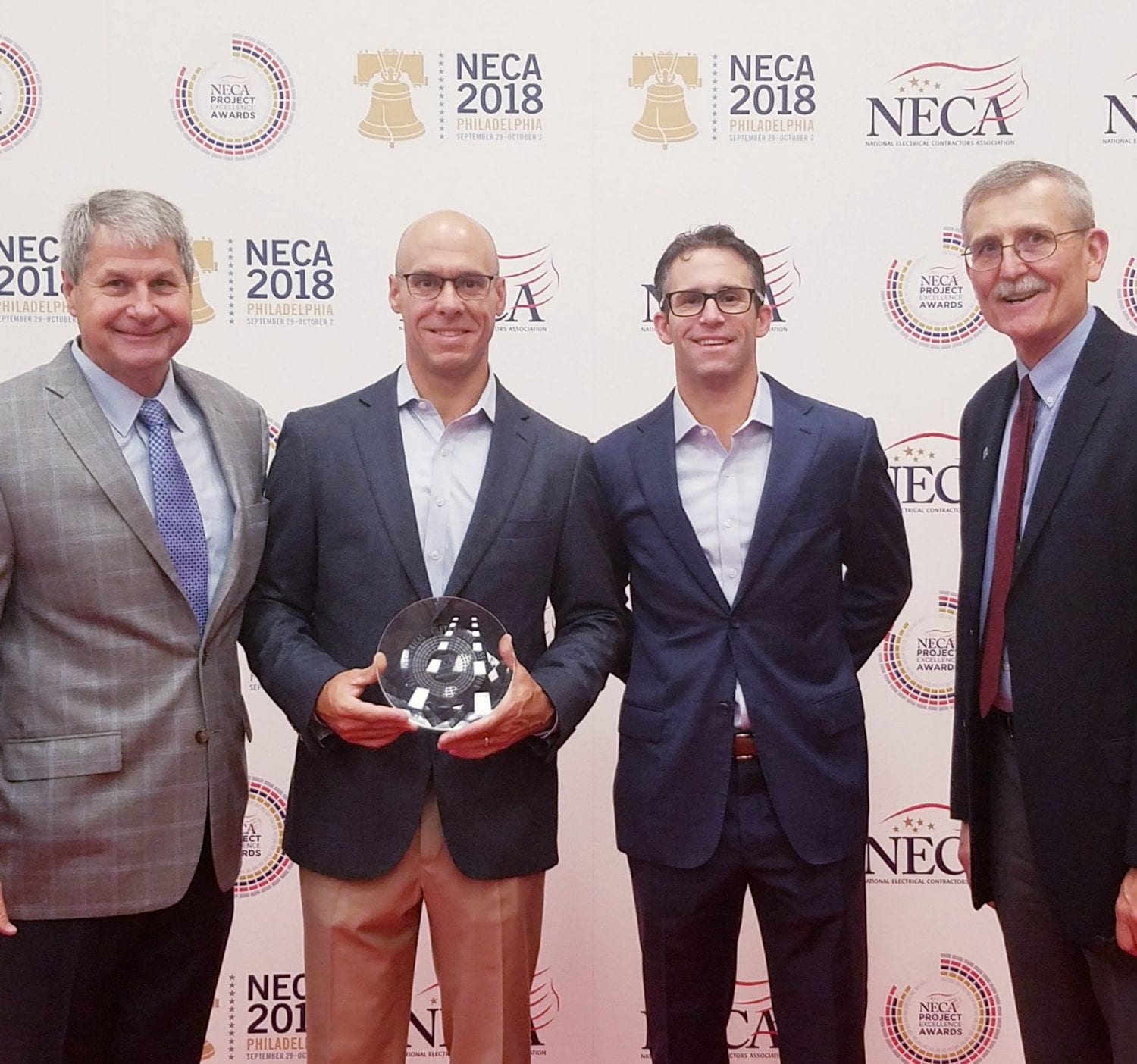 The Gaston Electrical Revere Hotel Project included Paul Higgins (Project Manager), Matt Gosselin (Project Foreman), and Adam Berecz (Project Foreman. The client was Cafco COnstruction managers and Pyramid Hotel Group. The multi-phase project included full electrical services upgrades/renovation for hotel lobby, lounge, and function space including all lighting and associated controls.
Learn more about the project and see photos of the finished spaces via our projects page here: https://gastonelectrical.com/boston-electrical-construction-projects/portfolio/revere-hotel-boston
Learn more about the NECA National Project Excellence Award by clicking here: https://www.necanet.org