Completion Of Expansion Adds Exciting New Office And Meeting Space
New Year – New Space. The Gaston home office at 85 Morse Street in Norwood has always been a dynamic and bustling space. Those who have visited in the past will remember that the front area has been occupied by all of our support teams, while the rear of the building was home to our Warehouse and busy Prefabrication Shop.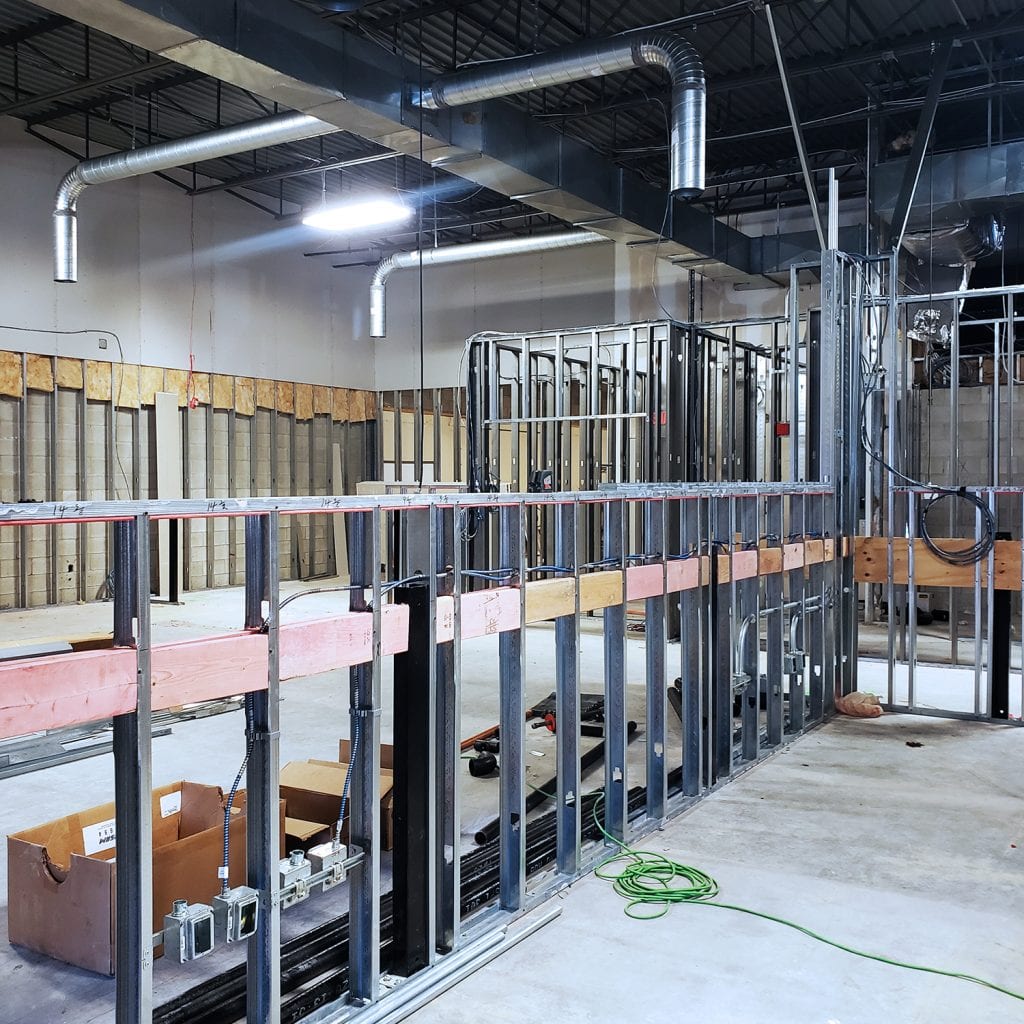 This past year, Warehouse and Prefab Teams made an exciting move into approximately 15,000 square feet of new (larger and more functional) space just across the road – leaving awesome possibilities for the vacated space.
Fortunately, years of hard work have led to growth in Gaston's capabilities, field manpower, and office employee headcount. To support this continued growth, a plan was made to transform the vacant space into new offices and conference rooms that would blend seamlessly with the existing space in front.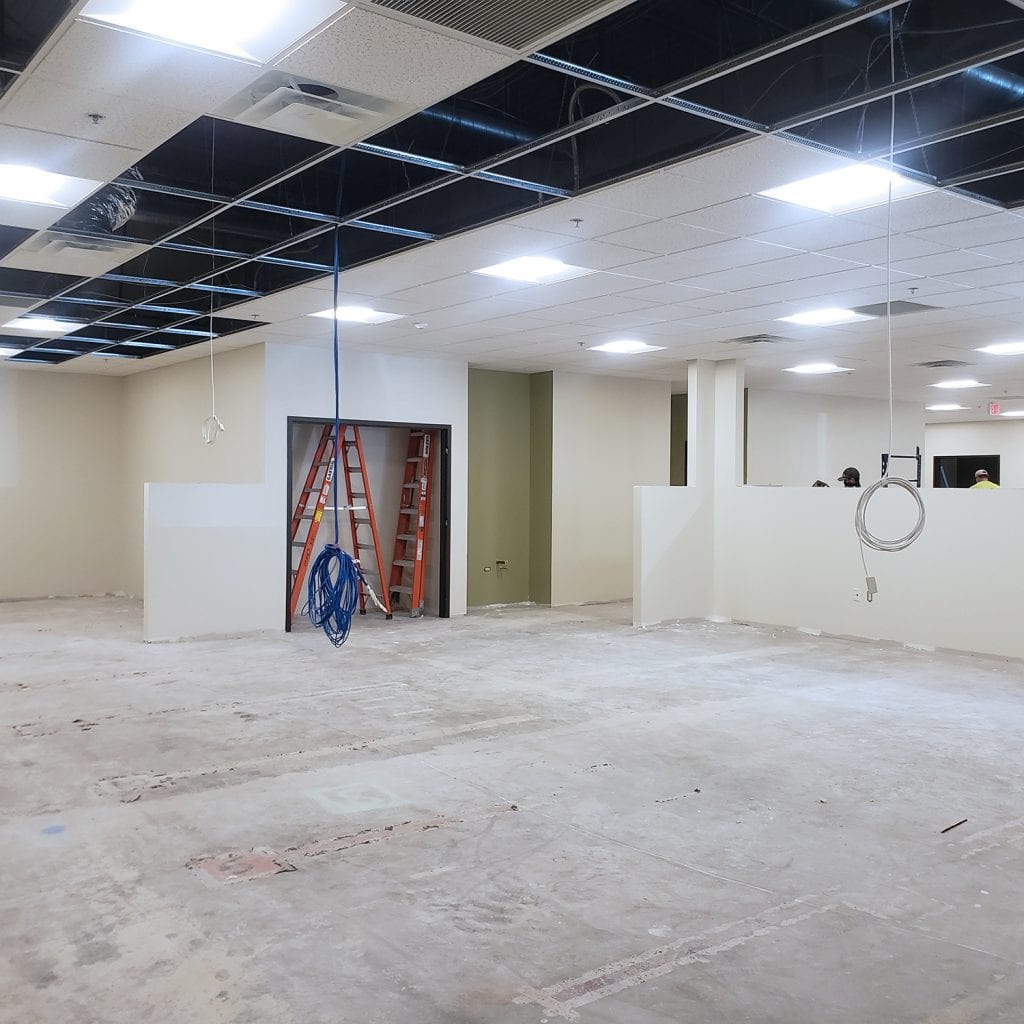 New office spaces for Project Managers, Operations, and Project Coordination were designed along with three new conference rooms – including Gillette Stadium, Conte Forum, and Alumni Stadium.
While all companies were adjusting to the new reality of Covid-19, planning continued to move forward and take shape. Construction progressed smoothly and safely throughout the process – with team members moving into their new spaces during the holidays.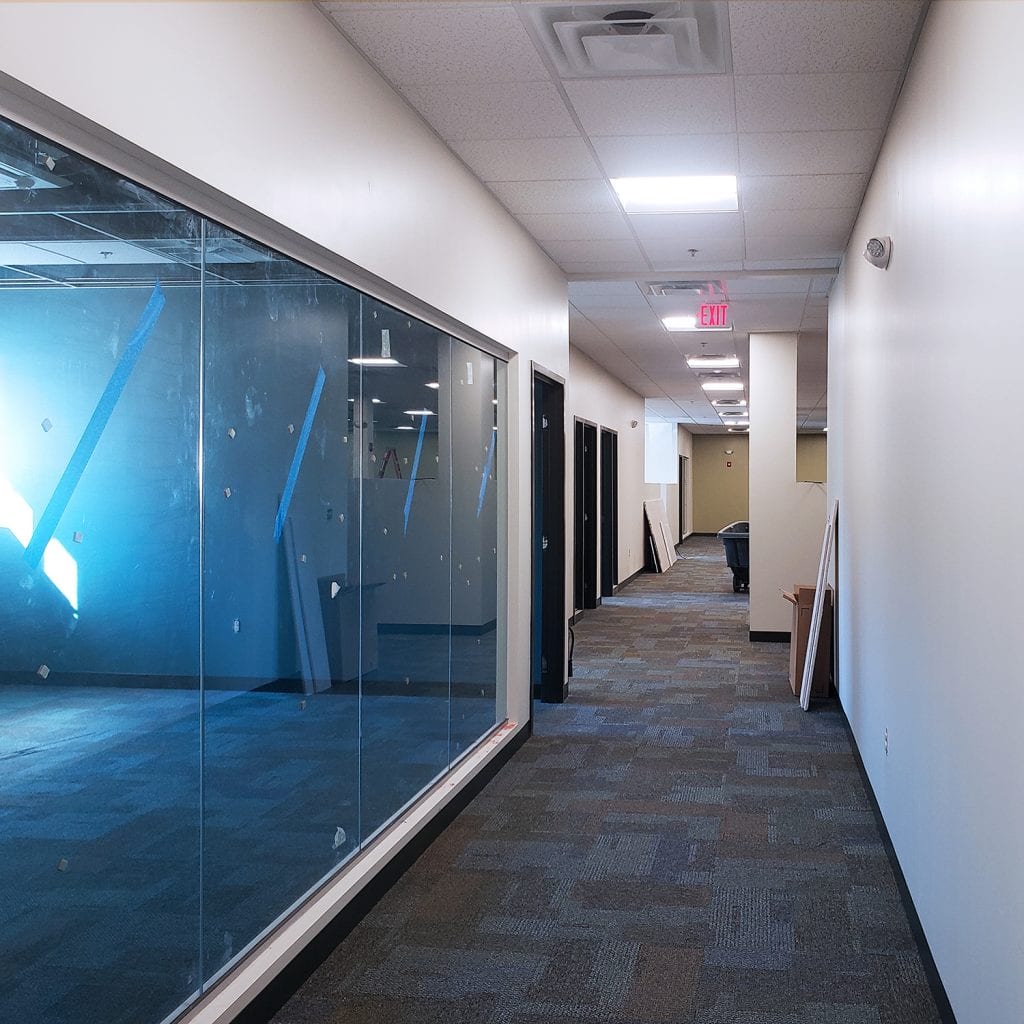 Construction progress shots are placed throughout this post – with the final photo below showing our newly-installed graphics on the glass of the Alumni Stadium Conference Room – featuring our Core Purpose and Core Values.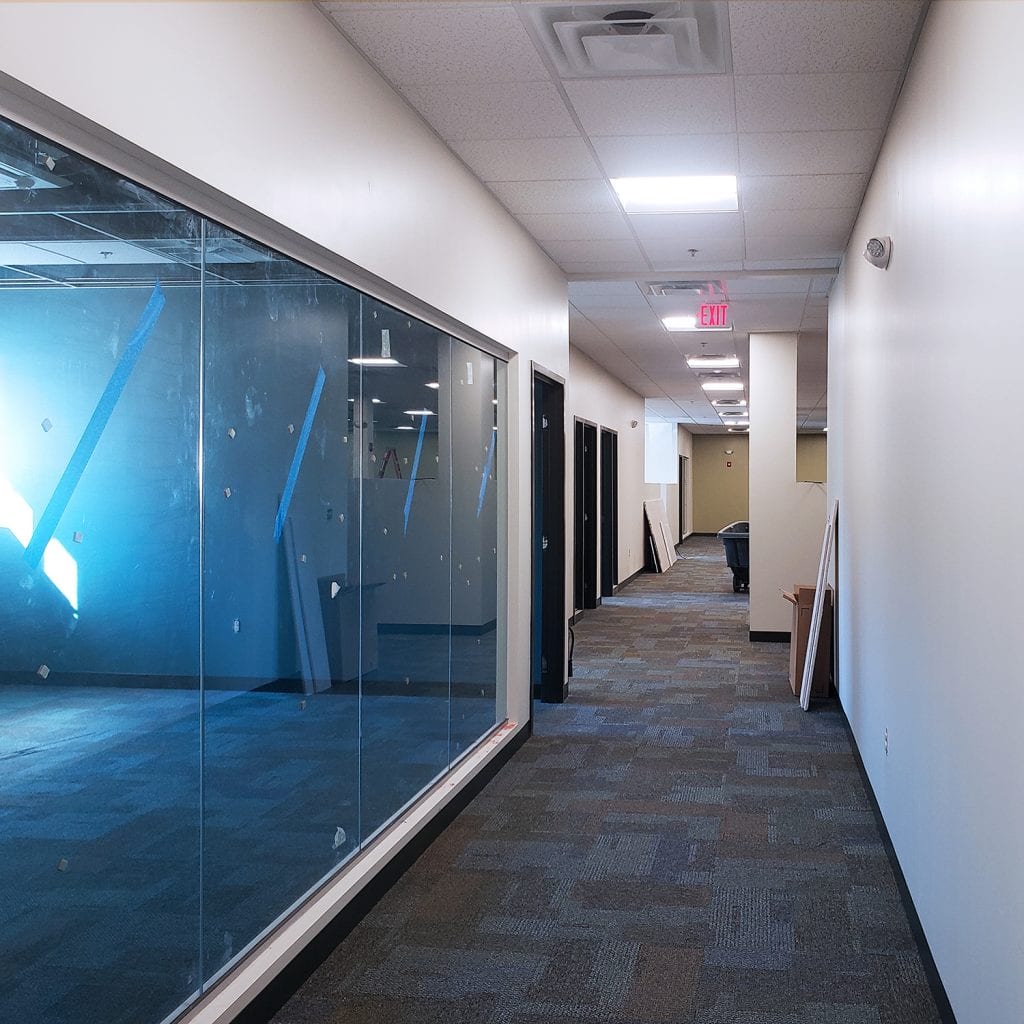 We look forward to a time in the future when all of our friends and clients can stop in for an in-person visit. Until then, be safe – and Happy New Year!